Iris Rogozhyna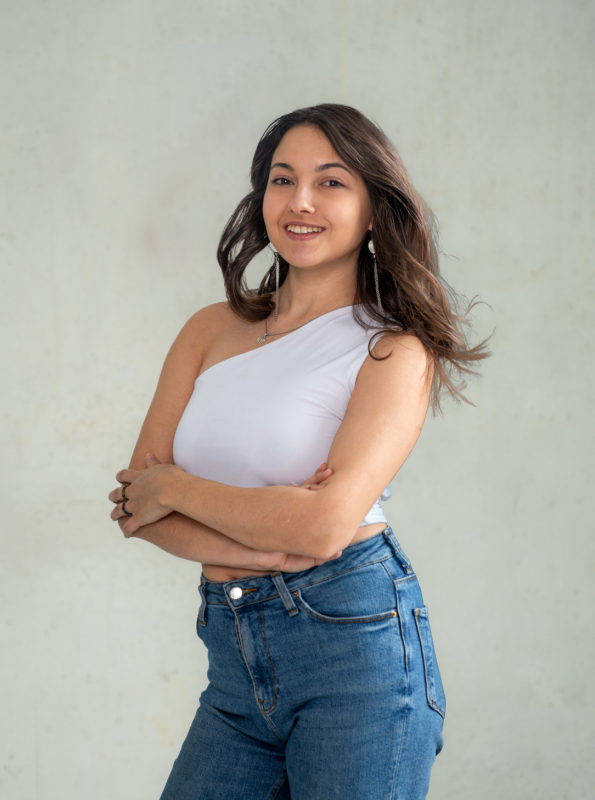 For me tango is a guide to a world of our subconscious desires, feelings, experiences and fears. In tango we can easily discover those aspects of our daily life that were previously hidden from us. I remember my first tango lesson where my teacher urged to students to trust our dance partner and support him/her. When we learn something new we can't do everything perfectly from the first moment and mistakes are a natural way to acquire new abilities and knowledge. Therefore in my teaching I pay special attention to supporting my students on a new path.
For me as a teacher and student it is a particularly important task to study new elements and figures in tango thoughtfully, reflecting and learning how the biomechanics of our body works, why for different exercises and steps we use certain parts of our body. Another important and integral idea in my work is taking care of our body and self-respecting.
I started dance tango in 2017 and in few months later I saw on my first Milonga how people dance Argentine Folklore. At this moment the puzzle has been completed. Folklore gave me more inspiration and enhanced ways of communication and interaction between the couple in dance.
My first education was music, I'm a music teacher for children. And it's the magic world of music, which finds precisely a way to our hearts  and creates in us space for dance and improvisation.